Gulf Coast Taxi & Shuttle Service is happy to be driving for the Port Aransas area! Whether you need a taxi, a shuttle, or just someone to provide you with delivery services, we're the only call you'll need to make.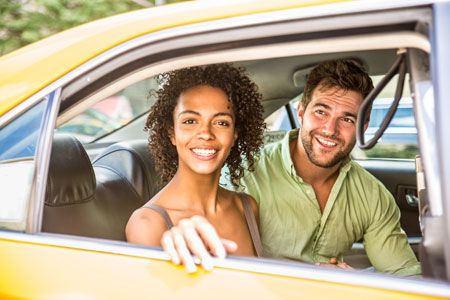 Our drivers are safe, courteous and punctual, and each ride is always affordable. Unlike other cab services, we also offer grocery and food delivery in Port Aransas! There's no limit to where we'll drive—just give us a call today to discuss your destination. Take a look at some of the services we're pleased to offer local area customers:
Taxi services: If you're not in a position to drive yourself to your destination, we'll help you get there. Whether you're headed to the airport, ready for a night on the town or simply without a vehicle, our friendly drivers are happy to escort you to where you need to be. Calling us is a lot easier than trying to flag down a cab and more affordable than calling other car services.
Shuttle services: Our locally-owned shuttle fleet can accommodate up to 12 passengers, making us the perfect choice for wedding parties, birthdays and other large groups. We're happy to shuttle you to and from a specific destination or chart your course to multiple destinations as the festivities demand.
Delivery services: When life gets busy, we can help you out with grocery delivery in Port Aransas, TX! For a small $10 delivery fee, we'll do your shopping for you! We're also happy to help you satisfy your take-out fix by offering restaurant food delivery as well! Simply order and we'll take care of the rest.
Gulf Coast Taxi & Shuttle Service strives to be your first choice for transportation. Our taxi and shuttle drivers love what we do and we love serving Port Aransas, TX residents. All of our vehicles are smoke- and pet-free, and we ensure they receive mechanic maintenance regularly. We also keep it cool with air conditioning in all vehicles, and even cooler with affordable rates.
Give us a call today at 361-749-0850 for more information about our rates or to get more information about any of the services we offer.